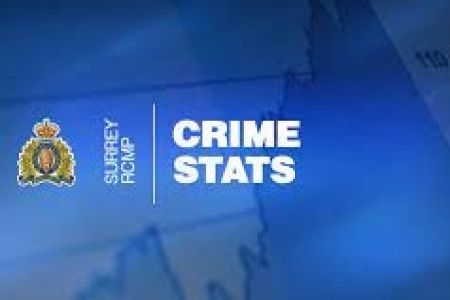 Monthly Crime Stats - July 2022 for the City of Surrey in British Columbia, Canada.
These stats are in the format of:
- Auto Theft
- Break & Enter
- Robbery
There are 5 Districts for the Block Watch Community, and they are listed below:
Please click on the 'District ...', above to see the stats.
(Please note that the information will stay at the above links for one full year - after that, it may not be available)
Thank you for visiting my site, your Trust in me and your time.

-
For any Real Estate related questions & inquires in the Fraser Valley or the Greater Vancouver Area, BC, Canada - please feel free to visit my website at: https://www.MirKhan.ca/​​ and, to contact me, please click on the 'Let's Connect' link, then enter your details, and I will be glad to be of service. Plus, follow me on my social channels below for other details:
https://www.facebook.com/mirkhanrealestate
Instagram -
https://www.instagram.com/mir_khan_century21/
YouTube -
https://www.youtube.com/user/mirkism/​​
LinkedIn -
https://www.linkedin.com/in/khanmir/
Twitter -
https://twitter.com/M_K_Real_Estate​​
TikTok -
https://www.tiktok.com/@mirkhanrealestate
REW: https://www.rew.ca/agents/80555/mir-khan
Zillow: https://www.zillow.com/myzillow/Profile.htm
AREAA: https://www.areaa.org/customer/member/5419
Yelp: https://www.yelp.ca/biz/mir-khan-century-21-surrey
Website: https://www.MirKhan.ca/
Be Safe, Be Healthy & Be Happy! :-)
Mir Khan
Certified International Property Specialist, International Realtor Member, Full-time Professional Realtor
Mir Khan Personal Real Estate Corporation
Century 21 AAA Realty Inc.
(778) 558-4427
Mir@MirKhan.ca
www.MirKhan.ca
---